NO NONSENSE WARRANTY
We at TUFF are proud to bring you some of the toughest, most durable rings in the industry.
However, we introduced our NO NONSENSE warranty to ensure that you're covered, no matter what!

Yup, you heard that right. Break it, loose it or the ring no longer fits. We don't care – we are here to blow your mind and make you happy!
WHY SILICONE?
Traditional rings can disrupt the moment
You want to workout, fix your truck, work, drink a beer, cook, shower, hold your children without pausing life to take off the very symbol that represents the life you live. Add to that the real risk of ring avulsion, degloving and amputation, and we set out to create silicone rings to protect the special moments in life and your fingers.
Silicone belongs on fingers
When Genghis Khan (ruler of the Mongolian Empire) created the first circular representation of a promise, he used braided hemp. It was a symbol of love and commitment to his wife and the practicality of running his empire. We made TUFF to bring back comfort, safety and focus on a unique way to express ourselves and our commitment.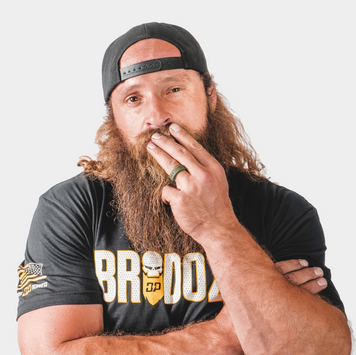 NO MATTER WHAT HAPPENS TO YOUR RING
– WE GOT YOU!
Here at TUFF 'Honesty' is one of our core values and we see it as our duty to deliver the most mind blowing customer experience that you've ever seen!

We are proud to bring you the toughest, most durable rings in the industry and we want to stand behind everything we sell with our NO NONSENSE, lifetime warranty you're covered, no matter what!

It our promise to you to go above and beyond. Take a look at our Warranty Scenarios below to see just awesome it is to be apart of the Tuff Family!

Any questions? (no matter how big or small, give us a shout)
email us
MEET OTHER TUFF GUYS
Dan S.
Hands down the best ring on the market! Ive tried a few different silicone style rings but nothing compares, truly a solid product
Kole P.
I love the holes on the side of the ring so that my fingers can breath. Doesn't get sweaty underneath
Van O.
Only kind of ring that I'm allowed to wear in the shop. Happy wife, happy life lol
Brad Q.
Absolutely love this ring! I love that it has discrete holes to allow the ring to breath.
Aaron B.
5 stars! Great ring. Not thin and flimsy like other rubber rings. Defiantly a more quality feel to it.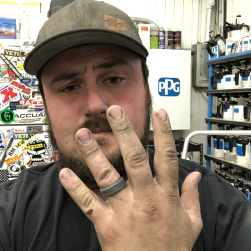 Damon H.
I've tried a bunch of rings and this is by far my favorite! I love my Tuff ring.